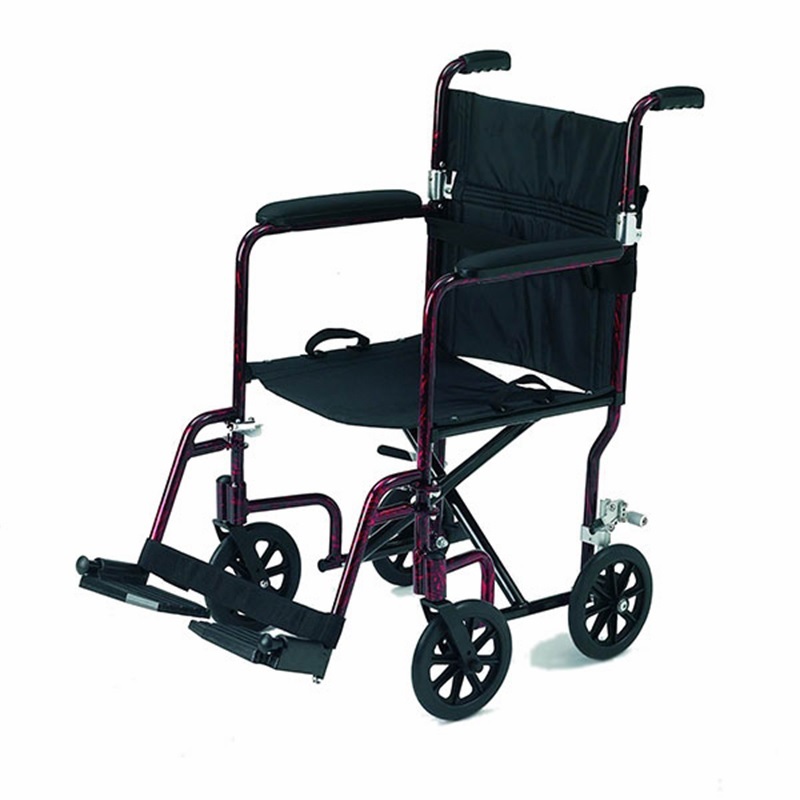 Foldaway' Attendant Wheelchair
---
This Foldaway Attendant Wheelchair has a strong lightweight aluminium frame weighing in at only 10kg. The chair's nylon seat and folding backrest is flame retardant and the swing away footrests are height adjustable and detac
Model:
Our Prices:
£226.8 Inc VAT
* Prices subject to change
This Foldaway Attendant Wheelchair has a strong lightweight aluminium frame weighing in at only 10kg. The chair's nylon seat and folding backrest is flame retardant and the swing away footrests are height adjustable and detachable.
The chair has a progressive and parking brake system and lap and heel straps for added security. The chair has an attractive metallic red finish and comes together with a carry bag with shoulder strap.